Eutierria - Funding a non-profit Film
Our Story:

"Eutierria" is a self-funded film about connection.
A reminder that we are part of an ocean of possibilities if we stay connected to people that dare to breathe through experiences together with an open mind and care.
The film is about unity in nature in times of uncertainty. A project that helped a group of friends to stay connected to their physical reality, moving beyond the boundaries of mental restrictions in a society suffering desease and pain.
It portraits, how these friends found a sense of completion by overcoming a collective fear in times of a worldwide pandemic.
"Eutierria" shows the joy of experiencing the seasons.
The film gives an insight into the power of the mind and illustrates how friendship enables the human brain and body to be safe in relationships while relating to nature.
We invite you to participate in the peace and joy that we experienced during the darkest and loneliest of times: the Corona-Crisis 2020/21, one of the coldest winters since 2012.

Your donation will support people all around the world to be reminded of the values that we were all oblieged to neglect for more than a year.
As a collective, we wish for you as the viewer, watching this  genuine film, to have your heart warmed in emotionally cold times.
"When everything else failed, we found ourselves again in nature..."
Our intention is to inspire people to reconnect with their inner self and we wish that everybody who watches this film will keep building honest and truthful friendships and be motivated to connect with nature more, as we believe that this is the key to support the physical and mental wellbeing of us all.
Through the process of going out every week, exposing ourselves to the cold, meditating, singing, shivering together, we all grew closer, even though we physically distanced us from each other.
The Why:
The whole vision around Eutierria is based on music and the feeling of becoming one with nature.
Part of this vision is the Music of Kiasmos, an experimental Techno Duo consisting of Ólafur Arnalds and Janus Rasmussen.
After several weeks of back and forth with their Manager, their Label 'Erased Tapes Music' and their Publishing Company 'Kobalt Music', we finally agreed on a Licensing Term and price for two of their songs.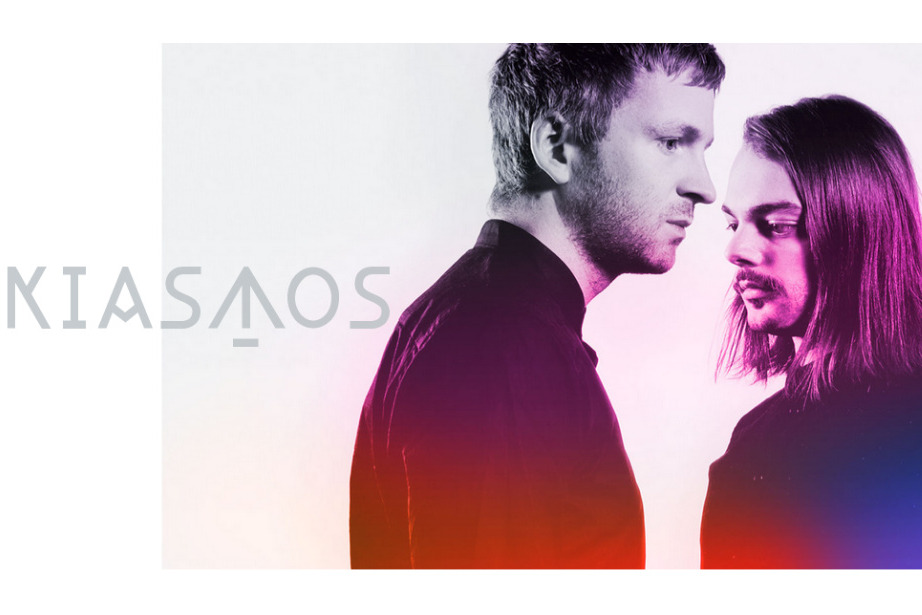 Since the
Corona-Crisis
gave several filmmakers a run for their money, we as a collective are dependent on
your
donations
to bring this project to life and to make it as great as we envisioned it to be.
So if you found interest in this project or would like to support us with a small amount of money, we would be very grateful.
Thank you so so much if you are participating in this fundraiser and please don't hesitate to spread the word about it.
The
success
of the entire campaign depends strongly on people's
willingness to share
it.
Who we are:
We are a collective of friends from all over the world, who found together in the Berlin Winter to create this once-in-a-lifetime project.
————————————————————————————————————————————————————————

More about Eutierria:
"The term 'Eutierria' refers to a positive feeling of oneness with the earth and its life forces where the boundaries between self and the rest of nature are obliterated and a deep sense of peace and connectedness pervades consciousness".
It is a term coined by the Australian philosopher Glenn A. Albrecht.
Eutierria is entirely directed and produced by private endeavours.
The word
refers to a secular experience but echoes the "oceanic" feeling identified in various world religious traditions. When it occurs, your perception of the boundaries between yourself and all else—the thoughts and feelings setting you off from the rest of the cosmos—seem to evaporate.


Spendenteam: Hot People in Cold Water (12)
Phillip Graaf 
Organisator
Einnahmen in Höhe von €116 über 6 Spenden
Berlin
Sarah Mohr 
Teammitglied
Einnahmen in Höhe von €230 über 9 Spenden
Claudio Wittmann 
Teammitglied
Einnahmen in Höhe von €70 über 2 Spenden
Helene Sellnau 
Teammitglied
Einnahmen in Höhe von €65 über 2 Spenden
Yunus Amer 
Teammitglied
Einnahmen in Höhe von €30 über 2 Spenden
Alle anzeigen
Die führende Spendenplattform

GoFundMe ist die Spendenplattform mit den meisten Kampagnen. Mehr erfahren

Garantie von GoFundMe

In den seltenen Fällen, in denen Unstimmigkeiten auftreten, klären wir in Zusammenarbeit mit der Person, die diese meldet, ob ein Fall von Missbrauch vorliegt. Mehr erfahren

Kompetente Beratung, 24/7

Wende dich mit deinen Fragen an uns; wir antworten dir rund um die Uhr. Mehr erfahren