Build a Track with Shauna
My name is Shauna Bocquet, I am 16 years old and was born with Spina Bifida. I took up wheelchair racing when I was 8 years old and I am a member of Craughwell Athletic Club in Galway.
Last year, I became U17 Junior World Champion at the IPC Junior Worlds in Nottwil, Switzerland.
I am now working towards qualifying for the U20 Junior World championships in 2021 and the Senior European Championships in 2022.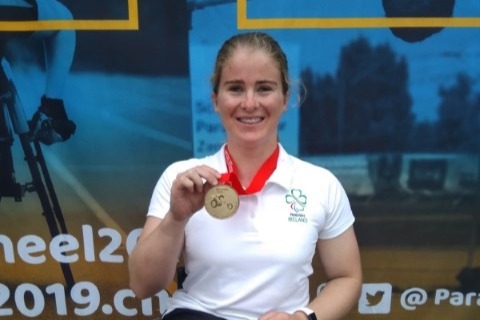 My long term goal is to qualify for the Paralympic games to be held in Paris in 2024 and a track would go a long way in helping me making this dream come true.
I am currently training on the gravel track in Craughwell and I travel to either Athlone or Ennis to spend time on a tartan track to get ready for competitions. This puts a big strain on my family and myself as those tracks are only available at certain times and, very often, late in the evening.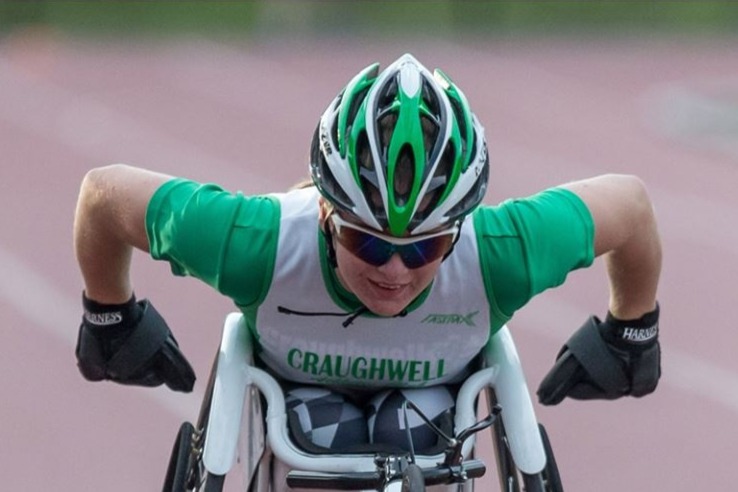 The Dublin Marathon has been called off but
I will challenge myself to run the Marathon Distance on Sunday 25th of October
around the roads of Craughwell. I am looking for your support and sponsorship to raise funds so we can build a running track in Craughwell.
You can support by either directly sponsoring me or by joining the virtual event and run the marathon distance, individually or as a team, over the October Bank Holiday Weekend and get your friends and family to sponsor you!
Alternatively, you can join our 42 Challenge by simply donating online and completing your activity over the October bank holiday weekend. 
Be it 4.2Km, 4.2 Mile, 42km, 42 Mile or 42 minutes! Swim, Walk, Crawl, Jog, Wheel, Skate, Bike!
Join the fun, get active and support me!
Use the hashtag
#Shauna_42
on your social media

Spendenteam (3)
Loic Bocquet 
Organisator
Einnahmen in Höhe von €3,625 über 72 Spenden
42 Challenge 
Teammitglied
Einnahmen in Höhe von €2,458 über 51 Spenden
Die führende Spendenplattform

GoFundMe ist die Spendenplattform mit den meisten Kampagnen. Mehr erfahren

Garantie von GoFundMe

In den seltenen Fällen, in denen Unstimmigkeiten auftreten, klären wir in Zusammenarbeit mit der Person, die diese meldet, ob ein Fall von Missbrauch vorliegt. Mehr erfahren

Kompetente Beratung, 24/7

Wende dich mit deinen Fragen an uns; wir antworten dir rund um die Uhr. Mehr erfahren