Necrotising fasciitis is a medical term that we    had never heard of before it forever altered the  life of our mother, Gale, and our entire family.
Known colloquially as flesh-eating bacteria, it
presented itself as the nearly fatal result of an
otherwise wonderful family holiday. Gale fell ill
following a trip to Hawaii with her eldest
daughter and two of her five grandchildren. 

Gale began feeling nauseous, cold, and dizzy a
few days after returning home. She initially
attributed it to feeling run down from the long
journey but her condition quickly worsened. She remained home in bed over the weekend
knowing, in retrospect, this was not just the flu
or common cold. 

By Sunday evening she called for an ambulance - something she does not remember doing to this day. 

Monday morning, November 18th, our family
received a phone call from the Intensive Care
Unit at the Ottawa General Hospital requesting our attendance immediately.
Upon arrival at the hospital we learned that our mother was gravely ill from flesh eating bacteria. According to the doctors, she had a bug bite on her right leg that became infected, with the bacteria spreading  rapidly sending her into  toxic   shock. As a family we were advised  immediate surgery was required to stop the  infection and remove dead tissue surrounding  the bite.
The surgery team was there and taking her into surgery within an hour of us arriving at the
hospital and receiving this news.
That was the last time we would see her awake for the next 4 weeks. 

Gale remained in the ICU, in an induced coma
while battling the spreading infection and shock. Her blood pressure plummeted causing her
kidneys to fail and choke the blood supply to her limbs - her hands and feet turned black and
leathery as the tissue began to die.
Her blood, now toxic, was killing her. 

Each day we would get a formal update from the ICU medical team. 
On November 19th we were informed that she
was now the sickest person in the ICU, which
effectively also made her the sickest person in
all of Ottawa and the surrounding area. 

Early in December,  the decision was made to
perform life saving  surgery resulting initially in
the amputation of both legs but ultimately a  couple of weeks later (on Christmas Day) included her, left hand, and all but the index finger and thumb on the right hand.
A decision so life changing that the notion of a
peaceful death was heavily weighed in the
hearts and minds of her loved ones. 

Gale continued to battle after the surgery, undergoing dialysis and blood transfusions. Her
condition began to improve and she was moved
into recovery where her sedation was slowly
lifted. 

Completely unaware of the previous weeks and all that she had been through, Gale awoke to the unbelievable reality that she was missing half
her body and all her independence. 

Gale is known by friends and family as a kind and generous person who loves all types of crafting
and creativity. The loss of her hands also means
the loss of a loved pastime and her career. She is still in the hospital and we understand she will
be destined to a motorized wheelchair in a long
term care facility, indefinitely. 

Gale does not look for sympathy at this time but asks readers to accept her story as a cautionary tale. She hopes that her experience can educate, and encourage people to seek medical care if
faced with a similar situation. 

Despite all she faces, Gale has a positive outlook and maintains a strong sense of humour. 

Donations made to Gale will be used toward funding long term care, mobility aids, and any other medical related costs - but more than that, it will help ease her uncertainty as she enters this next difficult phase of her life.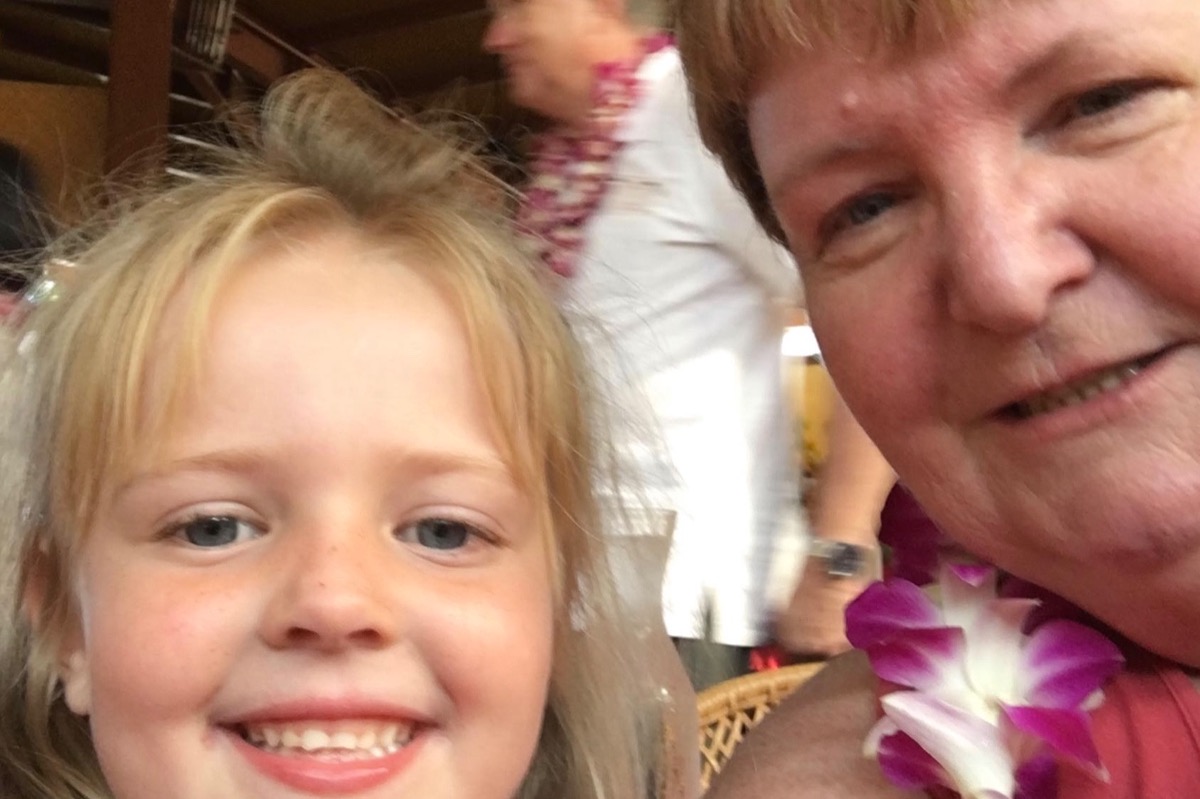 Organisator und Spendenbegünstigter
Die führende Spendenplattform

GoFundMe ist die Spendenplattform mit den meisten Kampagnen. Mehr erfahren

Garantie von GoFundMe

In den seltenen Fällen, in denen Unstimmigkeiten auftreten, klären wir in Zusammenarbeit mit der Person, die diese meldet, ob ein Fall von Missbrauch vorliegt. Mehr erfahren

Kompetente Beratung, 24/7

Wende dich mit deinen Fragen an uns; wir antworten dir rund um die Uhr. Mehr erfahren